Bringing Classic Boats Back To Life.


Typical. We acquired another classic in December 2016 when most are just thinking about staying warm. And from all places, Maine. Our home base in Maryland may not be the tropics but its whole lot warmer then in the most northern part of the most northern connected state in the continental US.
This is a first for us. What we have in front of us is a 1966 Donzi / Ski Sporter.
We saw the deal on eBay and just couldn't let it pass. It's in sad shape. A project started but then lost interest in. Some things have been done but there is still a lot of major roads left to go down. A top off resurrection is in order for this classic.

The Simple 16 Resurrection

Early 1966 - 16' Donzi Ski Sporter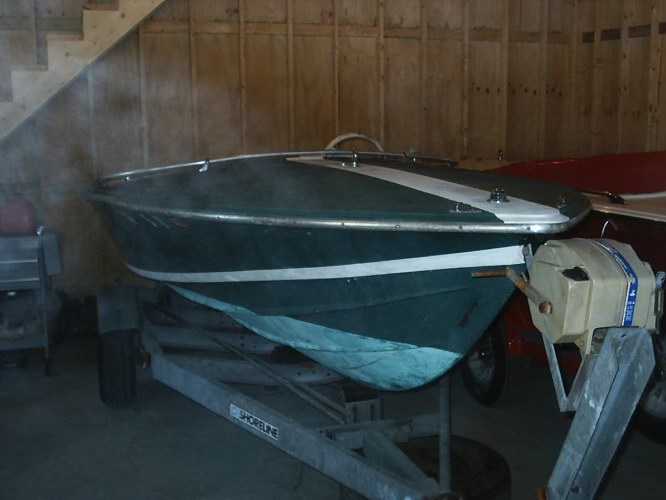 In a cold garage in Maine.

So the plan is .... New or restored everything.

- double click the movie to go full screen -
Last update, 4-15-2017
As the movie fills in some pictures will be removed due to space. If not the movie would be as long as the restore so check back often for updates and changes.

Motor
We started with an acquired Mercruiser 260 fresh water motor. Completely stripped down to the last bolt
Cleaned, Checked, Honed, Rechecked, Polished and Painted
Rebuilt With;
Heads 462824.....75-86...350/400......76cc chamber / 1.94/1.5
Block – 3970010 - 1969-79 – 350 – 2 bolt main (10/20/10 block)
Valves 1.94 Intake - 11/32" stem and 1.50 Exhaust - 3/8" stem - #EK194150 - (Comp Cams 4753 Valve Spring Shim Kits)
Pioneer RV880x valve spring - for use w/o rotators - OD1.250, 80Lbs@ 1.700 -- 200Lbs @1.250, coil bind 1.150, max lift .490
Speedway SBC Chevy Steel Valve Spring Retainers, 1.25", 11/32 Stem, 7 Degree
Keith Black - Flat top Pistons –Std
Chevy Green Rods
Edelbrock 2701 – Dual Plane Aluminum Intake
HighVolume: Melling High Volume Oil pump / High Volume Oil pump shaft
Cloyes Double Roller Timing: Cloyes Hvy Duty Double Roller 3 Key-way C3023XSP
Speed Pro Cam - 350 Horsepower CS1095R .450 / .460 lift 224/224 duration 114 lobe sep
Mallory 40104 Distributor
Hot Spark Ignition Kit - 3MAL8U1
Accel 8mm wires
Single wire 61Amp V pulley Alternator Replaces Mercruiser 78403A1
Mini Gear Reduction Starter Marine SDR0031-L
Fuel Pump - mechanical 6 PSI / High Volume
Holley 4160 / 7163 - 600 cfm Marine Vacuum Secondary Carburetor (rebuilt)
Marine Single Wire Alternator
-------------------
Hastings Moly Piston Rings
Federal Mogul Rod Bearings
Clevite Main Bearings
Victor Gasket Set

Drive
Mercruiser 898 - 4785696 / 78-82 / Model R
New bellows and gaskets kit
New waterpump
New shift cable
Exhaust bellows removed
Trim cylinders flushed
Trim sender and limit switchs replaced
New hull seal
Exhaust block off plate
Flushed and gear lube change
MerCruiser Trim Pump

Hull
With the thought of keeping everything possible original.
Dash Gauges, Ignition, Switches
Original Hardware Repaired & Re-Chromed
Fuse Panel
Interior Lights
Running Lights
Wiring Harness
Steering Wheel
Steering System
Deck Hardware
Fuel Tank with Sending Unit
All New Water Hoses and Fuel Lines
Original Polished Exhaust Tips
Deck Access Covers
Upholstery
Boat Cover
Bilge Pump
Restored Throttle Control
Extensive Fiberglass and Core Work
Body Work
Paint - ????
Water Separator / Filter
Fire Extinguisher

Shoreline Trailer
Fenders Repaired
New Tires
New Spare Tire
Matching "Blades" Rims
Hubs Cleaned and Re-Packed
Buddy Bearings Added
New Lights and Wiring
Metal Removed and Some Replaced
New Safety Chains
New Winch and Strap
Paint (cold galvanizing)

Always on the hunt.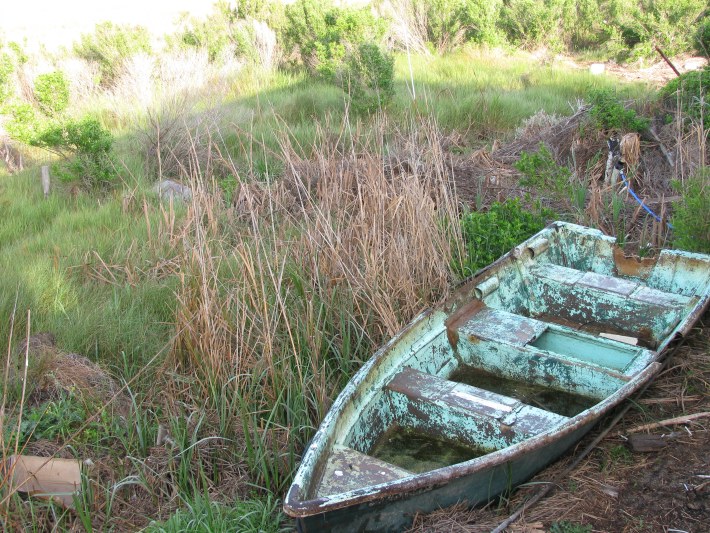 It's Not About Being Noticed, It's About Being Remembered.
Resurrection Marine .com
The SuperNova19 Network